Sally Edwards
Therapeutic Massage & Yoga Instructor at Waiheke Massage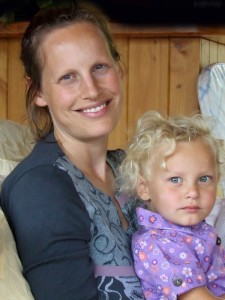 Sally is a trained therapist who provides therapeutic massage to clients as well as offering yoga instruction to individuals or small groups.
Sally has been practising massage for over 20 years and teaching yoga during some of that time.
Married with young children, Sally knows all about pregnancy massage and massage for Mums & Dads too!
With a background of working at Spa Sevilles (Auckland) and other well known beauty spas, Sally has a wide range of experience and the "magic touch" to ease your aches, pains and stresses away.
Sally has a diploma in yoga and also studied for a diploma in massage from Wellpark College, Auckland.  Waiheke Massage was established in 2006.
Whether you are seeking a mobile massage on Waiheke, or if you prefer to come to our studio, we look forward to hearing from you.
Contact us to make a booking or to discuss your requirements.
A beautiful, sensitive approach.
Sally has a beautiful, sensitive approach. She is always professional but very caring, too. She gives therapy with heart. I always feel I'm in great hands with Sally.
~ Rosamund Edwards (Facebook review)